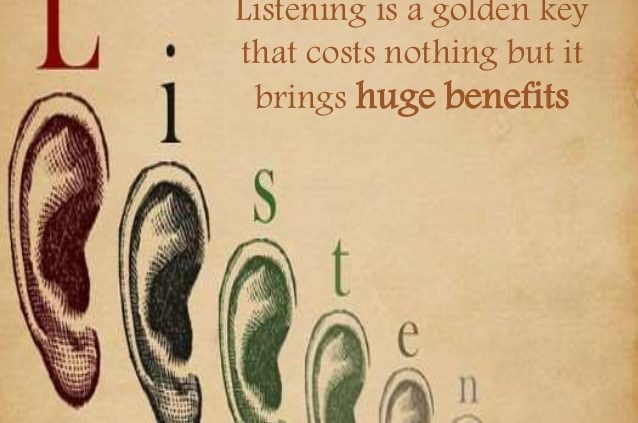 Most people think I have a short attention span. They are right, but one thing I noticed about myself is that even if you don't have a long attention span, you must still listen for as long as you can. This blog was inspired out of the blue when my mom and dad said, "Anuj, you are a good kid, but there is power in listening and not reacting." This is not only at home but also in your jobs and at all points in your life, no matter how high you are in your rank and ability.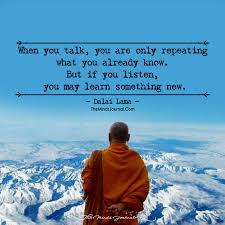 I have noticed some things that relate to the importance of listening over the past years, but this summer my dad has taken me to the office with him and made me attended some of his meetings. Even though my dad has a high rank in his job, he still has to listen to his colleagues and vibrants. I have listened and seen that my dad has to listen to his employees as much as they do to him.  I have also seen that no matter how many drafts they have done on the same project, they still put the same amount of effort and power to listen to positive and negative advice. My family says that if I don't listen to everyone, even my younger sister, I will fall in life. This rule doesn't matter how old you are or how much your experience is in the topic. My guru, Rajen uncle also listens more than giving advice no matter how high he is in spirituality. He says that everyone must pause before we speak and react. What harm do we get by saying yes and not reacting? I have a question that I would love to share with all of you. Is listening only mental? I don't know the correct answer, but I think that listening is as strong or stronger than doing and reacting at most times.
One thing that I have noticed is that all problems start with not listening and doing what your ego wants. Your ego is like the monkey inside your head, telling you what you want to hear. This makes you arrogant and overconfident. Sometimes your ego will tell you that you are right, other times it will say that everyone is wrong. People think that these mean the same thing, but the truth is that everyone is right from their own perspective and point of view. When we were coming back from one of our trips in Mangalore, my mom was giving my sister some juice in a glass. My dad said that you should blow into the straw and take out the straw so the glass will build pressure and pour out the juice. My mom wanted to listen, but the ego took over and some of the juice spilled. That means that you should listen and not react right away. My sister and I fight at times, but it stops if I do not react and take a pause. I would love to listen to your thoughts on what listening means to you in the comments.
http://www.anujshah.com/wp-content/uploads/2018/08/power-of-listening-9-638.jpg
479
638
Anuj Shah
http://temp.anujshah.com/wp-content/uploads/2019/06/AnujShah.Com-Logo-300x225.png
Anuj Shah
2018-09-01 05:53:28
2018-09-05 04:57:30
The Power of Listening