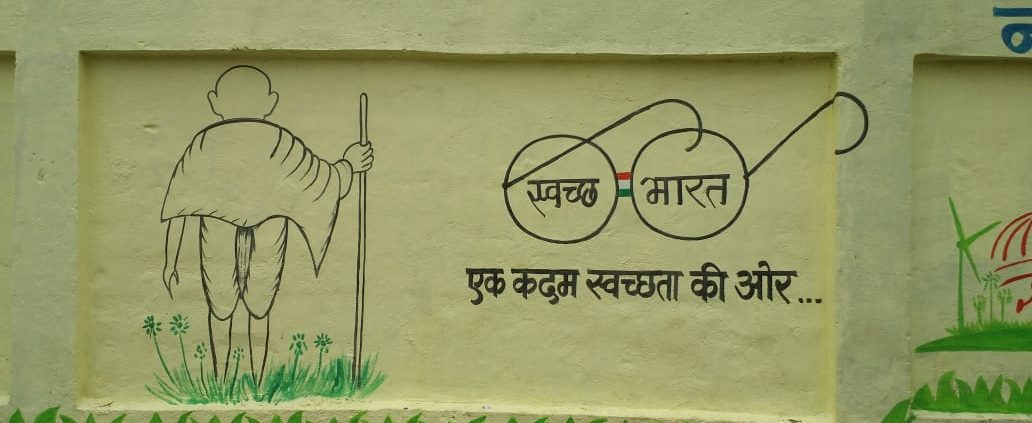 My trip is progressing extremely well. As usual I am discovering new things, but I have been experiencing and witnessing a country going through tremendous evolution under a great leader, Prime Minister Modi. Sometimes we think to evolve things need to be complex but, what has amazed me is to see how the country has adapted simple and creative approaches to solving day to day necessities.  What has been the most exciting, is while the focus of the country is on growth they have a Go Green Movement Central to its growth strategy under the Swachh Bharat Initiative. Here are a few examples of the evolving India.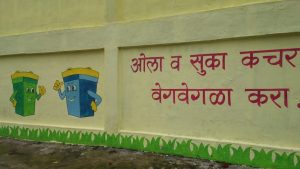 To me what has touched me most is how the initiatives are taken at all levels and has made the country welcoming to visitors from around the world. If you visit airports even in the smallest of cities you find a major transformation in the quality of service and overall facilities.  I have been fortunate to have been visiting India since childhood and have been witnessing this change first hand. This year at the airport everything has changed from the immigration process to now having Green Channels for Customs where they do not even scan your bags. It just amazes me to see the speed at which new roads, Metros and overall improvement in public facilities are being developed every year.  Sometimes I wonder how they are able to create all this with such a fast moving country with lots of people. On a lighter note the service and food at Air India has added a nice touch and they serve my favorite food for lunch Paneer.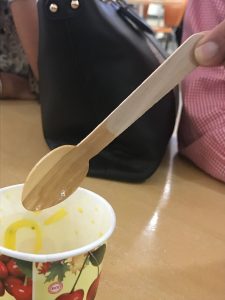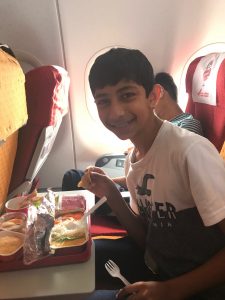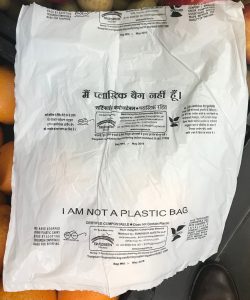 Being a young American but Indian by heart Go Green type initiatives is something we have grown up with in the US.  Well India is doing some amazing things which makes me love the country even more, while it is highly focused on growing and evolving, it has equally given importance to our future through its innovative anti-pollution movement. Numerous initiative such as minimal use of plastic, keeping the roads and streets clean, new transportation methods and enhancing the overall hygiene in the country.  These are a just a few that we can all relate to in our day to day lives or from your past trips to India. The alternatives to plastic bags, public toilets at every block along with staff attendants to keep them clean, the cities getting cleaned twice a day. The most amazing has been these Rickshaw Trash Collectors to go in the small lanes and ensure every corner of the town is attended to.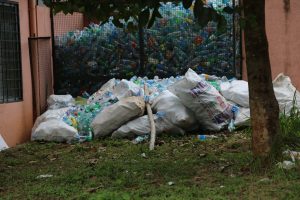 Some fun new experiences from which I learned that innovation does not need to be complex.  We all being Indian love the most simple juice the famous sugarcane juice, but for years due to concern with flies and hygiene despite coming all the way to India we could not enjoy it, see the amazing video and you will know what I mean, you will love it so much that will want to come on the next flight.  The alternate to the plastic spoons have been these well crafted wooden spoons and forks. I will later share many more experiences which has touched me deeply. The journey is long but if India continues with this momentum, then world will see the true beauty and power of India. I love this new India, and I am looking forward to know what you think of it.
http://www.anujshah.com/wp-content/uploads/2018/07/Featured_Image.jpg
581
1032
Anuj Shah
http://temp.anujshah.com/wp-content/uploads/2019/06/AnujShah.Com-Logo-300x225.png
Anuj Shah
2018-07-15 11:06:08
2018-12-26 09:28:42
India on the Move, Witnessing the Future