So far summer has been a blast here in India. The first place we went to in India was Ahmedabad. We went there without my dad, since he had to finish up some work in the U.S. Over there in Ahmedabad, I met my aunt, uncle, and two cousins. In Ahmedabad I got a chance to relax, we went to the mall where we did various activities including rock climbing. This trip was a great way to kick off my summer vacation, fun & relaxing vacation without any studying.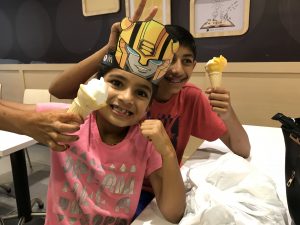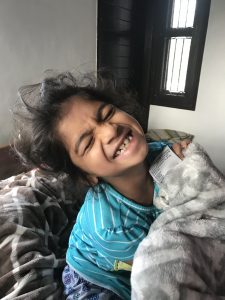 From Ahmedabad my aunt and cousins came to Baroda with us and also my family from Mumbai came over. This was now going to be non-stop of fun, for the next 72 hours and that is exactly what happened. For the three days we were all together, it was a blast, I learned new card games, watched movies, ate Domino's Pizza with double cheese and loads of happiness all over.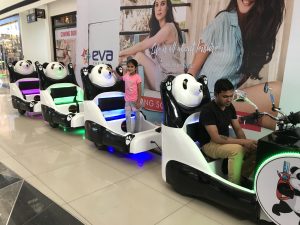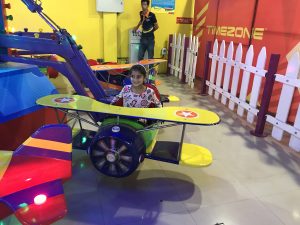 After a few days the family went back as my cousins school had started and my aunt had to go back to work. It was time for me to also get serious and stop playing cards all day. Each summer when I come to India I have an opportunity to learn something new. While I continued learning Hindi, I took an opportunity to meet an English teacher. She taught me some new techniques and was very grateful to her for spending time with me.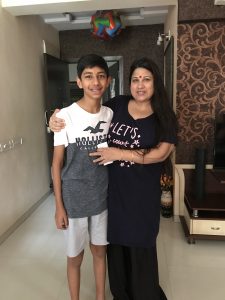 Almost three weeks have gone by and my Dad has finally come. I cannot believe how quickly time went by, but more so when talking to my cousins I realized how disconnected I have been from the internet. My days went by learning new things, and when I got a moment would play cards with my Grandmother and cousin more than three hours a day. One realization surely came that life is more than watching T.V., Muselk, or playing Fortnite which I was addicted to before this trip. I have no idea what my Dad has in plans for us but he has arrived and I am excited to spend time with him this summer. I hope all you guys are enjoying your summer too. Feel free to tell me what all of you are doing this wonderful summer in your comments.
http://www.anujshah.com/wp-content/uploads/2018/06/IMG_6320.jpg
3024
4032
Anuj Shah
http://temp.anujshah.com/wp-content/uploads/2019/06/AnujShah.Com-Logo-300x225.png
Anuj Shah
2018-06-23 11:24:39
2018-07-04 07:40:01
The Joys of India