The art of giving in is a very simple topic, but it can change many lives. This includes your own life and other people's lives around you. There are two types of giving in. The first type of giving in is saying that I am superior or greater than you, therefore I am giving you this knowledge, gift, etc. The second type of giving in is the one you need to have if you want to become a better person in life. This type of giving in is when you put yourself in the other person's shoes, it is very similar to perspective taking. I learned the second type of giving in from Rajen uncle, and I saw this type of perspective taking in my day to day life.
When we think of giving in we think of words like sacrifice, the real question is who are you giving in for, the other person or yourself, as you want to extract of the joy from the other person. The truth is that no one never gives in for the other. The reality is that one person wants to extract the joy at that exact moment as you care for that person you want to do something for them which makes them happy, therefore it makes you happy. These small gestures are what life is all about.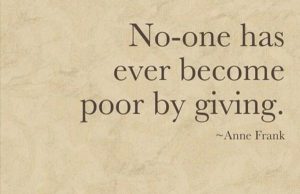 There are many examples of this in everyone's day to day lives. Something that has just recently occurred is that my sister wanted to do Halloween decorations, but my dad was going to Europe the next day, and therefore he was very busy. Even though my dad was busy, he put himself in my sister's shoes and he decided to help my sister. After my dad told my sister that he was going to help, my sister was so excited to do Halloween decorations and I could see the happiness in her face and the relaxation in my dad. This got me thinking on how such a small yes, made everyone in the house happy. I then realized that it wasn't the yes, but it was the way my dad thought of how my sister would have felt if he had not said the yes. Something that happens every day is that my sister loves to sing, but I get annoyed by it. Life has taught me that if I give in and relax, then I will lower my irritation and my sister will also slowly sing less. This little change can easily change my life as well as my sister's life. These are just some things that occur in my life. I bet that there are many examples of this in each of your lives, but you just haven't had the time to notice it.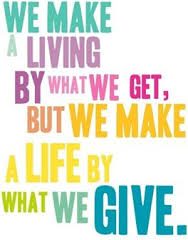 My guru, Rajen uncle, has taught this to me and my parents have shown this to me. I am very thankful to my parents for this because it makes me so much more conscious in my everyday life and it made me a better person, both inside and outside. My parents do this every day for me and my sister. I learned it indirectly from Rajen uncle, but they pointed it out and changed my life. With that, I wish everyone a happy Diwali.
http://www.anujshah.com/wp-content/uploads/2018/10/download.jpeg
163
310
Anuj Shah
http://temp.anujshah.com/wp-content/uploads/2019/06/AnujShah.Com-Logo-300x225.png
Anuj Shah
2018-11-03 04:39:41
2018-11-23 11:47:50
The Art of Giving In