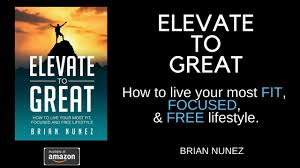 Wow Summer has started and we are already 15 days into the month, time surely goes by when you are having fun. It has been great reading what all exciting things many of you are doing for the summer in response to my last blog for which I am grateful. Well for me Summer has kicked in a big way, I was blessed to get an opportunity to be coached for 5 days by my coach, uncle and mentor, Brian Nunez. Brian uncle has launched his new book Elevate to Great and this was just what I needed to To Discover the Treasures in My Life.
The book is not only a quick read but more so Brian uncle shares his life journey in a very raw format, sharing how he took the challenges & struggles in his life and overcame them to move forward in life. The Title of the book has become my Mantra Elevate, Elevate and Elevate to Great. The best part is after each chapter he provides a lesson and small exercises which gets you thinking and before you know it you have the keys to the treasure box. I am now all set to and equipped to make this summer great at many levels.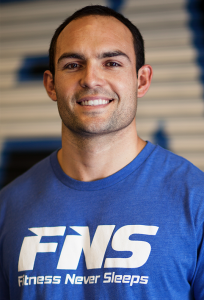 While many of us know Brian uncle as a leader in the fitness industry, this book is focused on the fitness of the mind working as a guide on how to live your most fit, focused, and free lifestyle. My biggest take away & through Brian uncles coaching he taught me that as I will grow I will encounter many hardships and discover my weaknesses, but rather than complaining about them can I own up to them, take charge and accountability of them and if I do, I will be able to transform them into something powerful. Let us see how this goes for me, but I am all charged up this summer and will continue to share more about the exciting things of life I discover this summer. Hope all of you read this book and enjoy the beautiful summer weather. Look forward to staying in touch and please share your comments and any suggestions will be appreciated.
http://www.anujshah.com/wp-content/uploads/2018/06/download.jpeg
168
300
Anuj Shah
http://temp.anujshah.com/wp-content/uploads/2019/06/AnujShah.Com-Logo-300x225.png
Anuj Shah
2018-06-15 10:39:34
2018-06-19 10:44:36
Elevate To Great